"Joint Venture" is a term usually associated with the business world when two or more parties undertake economic activity together. In the mid-1980s, migratory bird joint ventures interested in migratory bird conservation began to form.
In the bird conservation world, JVs are self-directed partnerships of agencies, organizations, corporations, tribes, or individuals that have formally accepted the responsibility of implementing national or international bird conservation plans within a specific geographic area or for a specific taxonomic group.
US JV's
Currently in the U.S., there are 18 habitat JVs (see map below) and 3 "species" JVs (focused on the Arctic Goose, Black Duck, and Sea Duck).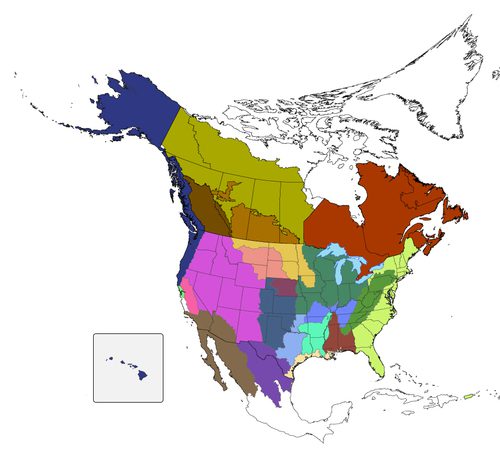 Watch our video celebrating 25 years of Migratory Bird Joint Ventures.
North American Migratory Bird Joint Ventures: 25 Years (Salazar Intro) from Cornell Lab of Ornithology on Vimeo.
View or download a factsheet on "Migratory Bird Joint Ventures"